Sharon Freundel, Director of Jewish Life, Named to Elite Innovation Design Team of Jewish Educators by the Jewish Education Innovation Challenge
October 20, 2016 by Ronit Greenstein (Faculty and Staff)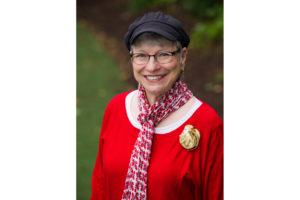 Sharon Freundel, JPDS-NC's Director of Jewish Life, has been named one of only 10 Jewish educators in the world who will serve on HaKaveret, an innovation design team focused on improving Jewish education. The team of elite Jewish educators will spend the next year learning with and from each other as well as external experts, and developing multiple innovative and engaging models for delivering Judaic education in Jewish day schools. The models will then be piloted in North American schools.
HaKaveret is an initiative by JEIC (Jewish Education Innovation Challenge) that puts together thought leaders in the field of Jewish education. Funded jointly by Mayberg Foundation, Lippman Kanfer Foundation for Living Torah, and Arnee R. and Walter A. Winshall and operated by Joshua Venture Group, HaKaveret is designed to create and foster innovative, inspiring, authentic, and substantive engagement in Torah education in our Jewish day schools.
The HaKaveret Design Team members will jointly develop 3-6 new models for Jewish learning to be implemented in school environments that have expressed interest in rethinking their present school models. During the process, potential testing sites will be identified, and at the close of the process, the Team will present these models to and will work closely with select schools to adapt and test these ideas in partnership.
As part of the application process, Sharon shared her vision for innovative 21st century Jewish education. Sharon was among a hand-picked group of highly talented educators from around the world who will work collaboratively on new learning models for Jewish education. "I am thrilled to be on the HaKaveret Design Team and to work on this important initiative. And I am honored to be representing JPDS-NC on the national stage," said Sharon Freundel. "We are incredibly proud of Sharon for this kavod and for her contributions to the field of Jewish education," said Head of School Naomi Reem. "We are excited to see the ideas that Sharon and the other exceptionally talented Design Team members will bring to the field of Jewish education."
Throughout her career, Sharon Freundel has been involved in Jewish education for students of every age – from early childhood and elementary school, to middle school and high school, to adult education. Sharon was appointed JPDS-NC's first Director of Jewish Life in 2016, following a decade at the school as Director of Hebrew and Judaic Studies. Under her direction, JPDS-NC was selected by the William Davidson Graduate School of Jewish Education at the Jewish Theological Seminary (JTS) to write Standards and Benchmarks in the Teaching of Rabbinics along with several prominent Jewish day schools in the United States and Canada. This program was designed to improve Rabbinics curricula, including Midrash, commentary, Mishna and Gemara (the Talmud), codes of Jewish law, philosophy, and other Jewish literature – in North American Jewish Day Schools. Under Freundel, JPDS-NC also served as a contributor in Standards and Benchmarks in the Teaching of TaNaKH (Bible), a program also developed by JTS's Davidson Graduate School of Jewish Education. The Bible program was developed to enhance and create consistent expectations of Bible acquisition across all school grades. Previously, Sharon taught middle and high school for twelve years at the Hebrew Academy of Greater Washington (now the Berman Hebrew Academy). She also worked at Yeshiva University doing high school programs in New York, Florida, and Pennsylvania, and traveling for three months to Australia to teach there.
Please join us in congratulating our own Sharon Freundel on this honor!