A Letter from Incoming Director of Student Support Services Alexis Herschthal
June 2, 2016 by Alexis Herschthal (Faculty and Staff)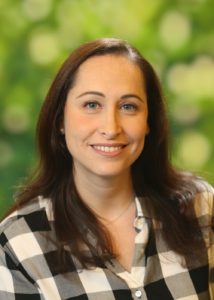 As I embark on my sixth year at JPDS-NC, I am honored and excited to assume the position of Director of Student Support Services and to work with my colleagues on streamlining and strengthening our school's learning support and guidance programs. Our consolidated and growing department will include established, returning, and new colleagues. We will collaborate with each other and also work closely with Naomi and our administrative partners to secure and extend the vital support our school provides to students in both the academic and social-emotional realms.
Among the many wonderful things that initially drew me to JPDS-NC and then secured the school as my professional home is the careful attention we devote to each individual child. Our school approaches students with deep and comprehensive understanding, linked always to our abiding commitment to provide a values-based Jewish education to a broad range of learners in a communal context. This guiding philosophy has afforded me the joy and privilege of doing deeply meaningful work as a Guidance Counselor and of partnering with parents and teachers to tailor the outstanding educational experiences at JPDS-NC to meet the individual needs of our students.
Using a collaborative, team-based approach to guiding academic achievement and personal growth is another hallmark of JPDS-NC, one that has helped me to learn and to grow as much as the children. I feel exceedingly lucky to work alongside brilliant educators and to partner with excellent outside providers in the DC area. Hearing these professional colleagues note — as many of them have — that they admire and appreciate the exemplary standards JPDS-NC maintains for working openly and in partnership to support children makes me feel very proud. The relationships I have established have also helped me to understand and support students better, and they have been critical to the work we have done and will continue to do to foster the success of the children. I am grateful to be surrounded and influenced by so many dedicated professionals.
I'm not only thankful for my amazing colleagues, but also for the caring and committed parents of JPDS-NC who have embraced me, trusted me, and partnered with me in guiding and supporting their children through some of life's highs and lows. It is a great privilege to be a part of your lives, and working closely with your children continues to provide greater rewards than I could have imagined.
As JPDS-NC and our students both continue to thrive and grow, I am eager to step into my new position and to take a leadership role in working with my colleagues to support, nurture, and educate the amazing children at our school.